Guaranteed
Surrogacy in Ukraine

Extensive Donor Database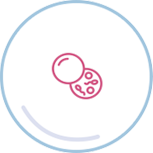 Qualified Team in
Medical & Legal Services

Genetic Laboratory
Analysis

ISO Certified Medical Centers No Waiting List for Non – Residents
Discover More

Extensive Donor Database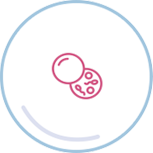 Qualified Team in
Medical & Legal Services

Genetic Laboratory
Analysis

ISO Certified Medical Centers No Waiting List for Non – Residents
Discover More
Why Choose Us?
Why Choose Us?
IVF Group Surrogacy Services through the Network of Medical Centers "Mother and Child", which employ high profile specialists in the field of reproductive medicine with superior academic and practical background, as well as with a unique experience of achieving successful results, is ready to provide its Intended Parents with a full range of medical and legal services related to surrogate motherhood. It is to note that modern medical equipment of reproductive centers, offices of medical institutions and methods of treatment widely adopted by "Mother and Child" Network has passed the international quality certification procedure (Quality Management Systems) ISO 9001: 2015
Read More
Over 20 Years of Experience
Legal and Psychologist Support
Successful IVF Treatments
Individual Medical Programs
Advanced Medical Equipment
Pregnancy and Prenatal Care
Helping You to Become Happy Parents For 10 years
9074

Girls and boys

1164

Twins

(457 Royal Couples Boy and Girl)

3

Тriplets
Surrogacy Stages
Surrogacy Stages
We Will Support You at All Stages of Your Experience
1

Online
Application
or Call

2

Free Doctor Consultation

3

Intended Parents
Preparation

4

Surrogate
Mother or Donor Selection

5

Fertilization Diagnostics Implantation

6

Pregnancy & Prenatal Care

7

Surrogate Mother
Moving to the
Medical Center Apartments

8

Childbirth
Birth Certificate

9

Embassy
Legal Agreements
Child's Passport

10

Going Home
with a Native Child
Our Doctors
Our Doctors
Highest Qualification Grade
To get a consultation
To get a consultation

International
+1 2132775874

Canada
+1 437 8890938

United Kingdom
+44 7482878217

E-mail
info@ivf-group.com
IVF Group LLC
04111, Ukraine,
Kiev, 14 Priorskaya str.
info@ivf-group.com
schedule:
from 9:00 to 18:00