Fertility Specialist Dankovych Natalia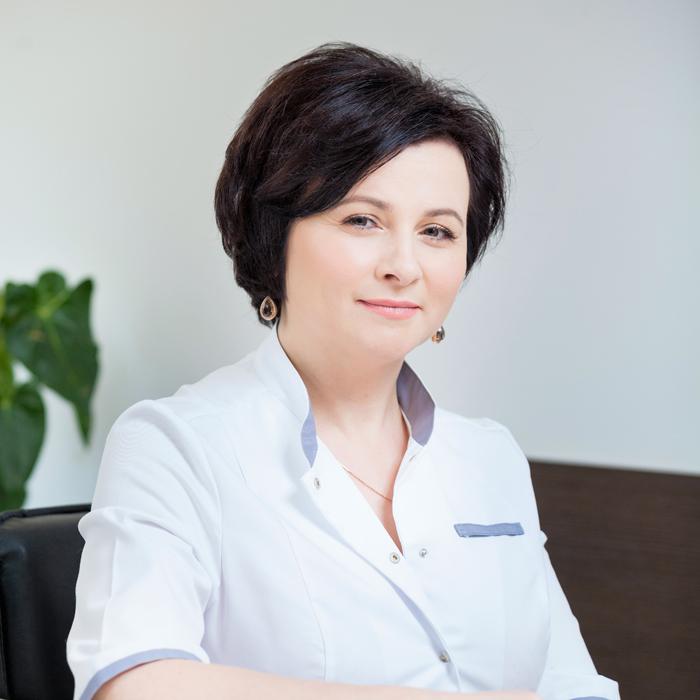 Dankovych Natalia
Obstetrics and Gynecology; Reproductive Endocrinology and Infertility
Work experience:
More than 20 years, the clinic has been working since 2007
Qualification, academic degree:
Doctor of Science (Sc.D.) in Obstetrics and Gynecology, Reproductive Endocrinology and Infertility
Information about the doctor
Education
Kharkiv National Medical University;
Postgraduate Internship in Obstetrics and Gynecology, Reproductive Endocrinology and Infertility;
Diagnostic Medical Sonographer since 1999;
Medical Psychologist since 2005;
Health Care Administration Specialist since 2010.
Scientific activity, publications
42 scholarly publications on health, science and medical issues;
2 patents issued by the Ukrainian Intellectual Property Institute (UIPI).
Professional experience
Obstetrician-Gynecologist at "Leninskaya Kuznitsa" shipyard;
Pediatric Gynecologist at Kyiv County Mother and Child Health Care Center;
Chief Executive Officer (CEO) at NEOMED Health Care Provider since 2008;
Chairwoman and Chief Executive Officer (CEO) at the Network of Reproductive Medical Centers "Mother and Child" since 2011 to 2020.
Internship abroad, conferences and seminars
She was trained in the clinic of Birmingham (Great Britain), in the clinics of Canada and Russia. I took part in numerous conferences and symposia.
Membership in professional communities
The European Society of Human Reproduction and Embryology (ESHRE);
The Ukrainian Association of Reproductive Medicine (UARM);
The Russian Association of Human Reproduction (RAHR).
Priority areas of work
Assisted Reproductive Technologies (ART).
Online consultation
Online consultation
If you are looking for a professional advice or seeking a private consultation with one of our specialists, please click the button "Schedule a Consultation" below and provide us with your contact information.
Schedule a Consultation

International
+1 2132775874

Canada
+1 437 8890938

United Kingdom
+44 7482878217

E-mail
info@ivf-group.com
IVF Group LLC
04111, Ukraine,
Kiev, 14 Priorskaya str.
info@ivf-group.com
schedule:
from 9:00 to 18:00
For More Information

Call now
Skype call